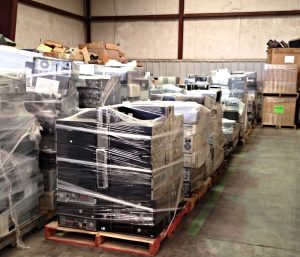 E-scrap facilities with R2 certification will face stricter audits beginning this year as auditors shift their focus to outcome rather than policy.
Certification to the R2 standard indicates a facility has met certain environmental and worker health and safety standards.
Sustainable Electronics Recycling International (SERI) administers the standard and provides auditor training. Employees working for separate certification bodies (CBs) conduct audits, confirm the standards are being met and issue certificates.
In the past, audits have looked more at the management system in certified facilities, including the policies and processes companies have in place, said Corey Dehmey, R2 technical director at SERI. While the criteria and standards for certification have not changed, the organization has bolstered its training and will direct auditors to examine additional areas during audits.
"There were some lessons learned from our quality initiatives over the past year and how we can improve that," Dehmey told E-Scrap News. He added that SERI concluded auditors could be "more effective in focusing on the outcome of those policies and processes and less on the documents."
Dehmey said auditors may be citing companies for conduct that previously wasn't identified as nonconforming, although he declined to state exactly which areas will receive more attention during audits.
"We'll be focused on outcomes," he said. "We're focused on what happens out of that process. Looking at the outbound side of the recycler and working backwards."
In a newsletter article, SERI advised certified facilities to conduct rigorous internal audits themselves, in anticipation of the auditor training changes.
More than 75 auditors have gone through the new mandatory training program from SERI, according to the article. By the end of August, all auditors evaluating for R2 certification will have to have gone through the new training process and passed the final exam.
SERI has also begun posting to its website facilities that have had R2 certification suspended, revoked, or expired as well as those that have voluntarily withdrawn and been reinstated.
More than 600 companies worldwide are currently R2 certified.