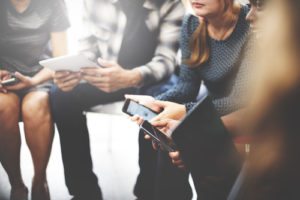 The future will bring substantial changes in the e-scrap recycling world, and companies will have to adapt to remain competitive, industry leaders said at the International Electronics Recycling Congress.
One of those changes will be the increasing adoption of the Internet of Things, or a multitude of wirelessly connected devices, some small and wearable.
Overall, devices are getting smaller, product life cycles for some electronics are starting to lengthen and there is growing interest in households sharing devices, particularly in cities, said Mike Biddle, managing director of clean technology fund Evok Innovations and founder and director of recycling company MBA Polymers.
He and other experts spoke at a press conference held during the International Electronics Recycling Congress (IERC), which is taking place in Salzburg, Austria through Friday. The conference organizers released a press release covering major points from the press conference.
In late 2016, another conference also explored growth and challenges in the Asian used electronics market. The Electronics & Cars Recycling event in Macau in November put a particular focus on crude processing that exists in some areas of the continent.