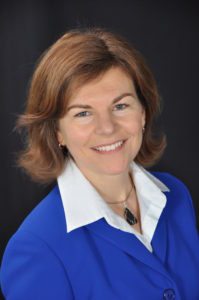 Carey Hamilton, executive director of the Indiana Recycling Coalition and a board member of the National Recycling Coalition, has succeeded in her bid for a seat in the legislature.
Hamilton, a Democrat, was elected to an Indiana House of Representatives seat with 52 percent of the vote, election returns showed. She beat Republican Connie Eckert for the open House District 87 seat, which includes the northern Indianapolis area.
"I feel really good," Hamilton said Wednesday morning. "I feel good about the positive race I ran."
Hamilton said she knocked on thousands of doors, and she noted her work with both political parties on recycling-related issues resonated with voters of all political persuasions.
"My recycling industry policy and background was positively received by the voters," she said.
Hamilton said the issues she's worked on in the past with regard to recycling haven't been partisan issues.
"My goal is to walk in the door and build more relationships across the aisle," she said.
In Indiana, Republican Lt. Gov. Eric Holcomb won his race for the governor's seat, made available by Gov. Mike Pence's election to vice president. Republicans continue to control both chambers of the legislature.
The District 87 seat was open after the incumbent Democrat, Christina Hale, won in the primary election but pulled her name from the race in the general election so she could run for the position of lieutenant governor. Her bid was not successful.
A caucus of Democratic Party precinct committee members selected Hamilton to run for the seat in the general election. Hale, who won with 52 percent of the vote during the May primary, endorsed her for the seat.
State campaign finance reports showed Hamilton raised more than $96,000 for her race, as of Oct. 21. That's compared to just over $75,000 raised in 2016 by Eckert, as of Oct. 14. (Disclosure: Resource Recycling, Inc., owner of Resource Recycling and Plastics Recycling Update, donated money to Hamilton's campaign.)
Hamilton has been executive director of the Indiana Recycling Coalition since 2008. She said the board at the Indiana Recycling Coalition is supportive of her remaining executive director of the group while she is serving in the legislature. She is also a current board member for Keep America Beautiful, which is involved in recycling advocacy and funding support programs.
In 2007, Hamilton ran for a seat on the joint Indianapolis-Marion County elected council. She lost the race for the City-County Council District 4 seat, garnering 48.7 percent of the vote.