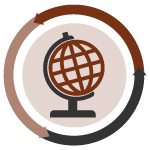 A state-of-the art electronics recycling facility opens in Sweden, and a retailer in Sri Lanka offers e-scrap drop-off.
Sri Lanka: The Daily Mirror applauds the actions of Singer, an appliance and electronics store, for its promotion of responsible electronics recycling. Singer allows consumers to drop off their e-scrap at stores and service centers nationwide.
Sweden: Stena Recycling has opened a new facility in Halmstad, on the southwest coast of the country. According to Recycling International, the facility is able to grind TVs and other electronics very quickly, but sensors allow workers to recover any precious metals.
Ireland: The Irish Examiner details the benefits of the circular economy and one e-scrap processor who is contributing to it. Wisetek started in 2007 and is the largest such company in Europe. It also has facilities in the U.S. and Thailand.