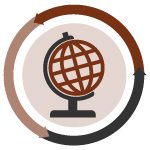 Brexit not expected to impact UK WEEE recovery targets and an international group is calling for a universal laptop charger.
U.K.: Despite it impending separation from the European Union, the U.K. isn't expected to lower its requirements for the recycling of electronics and electrical appliances, according to Eversheds, an international law firm.
New Zealand: The municipality of Gisborne is helping residents recycle their old electronics by subsidizing the service for the month of October, says the Gisborne Herald. Residents can drop off their e-scrap for a reduced price.
Switzerland: The International Telecommunication Union is calling for a universal laptop charger, reports Engineering and Technology. Officials hope a standard power adaptor will reduce the need for new cords and keep old ones out of landfill.
U.K.: Police raided a site that was storing e-scrap, including broken TVs and appliances, the Romford Recorder reports. Police think the e-scrap was going to be illegally exported to Africa.
Ghana: GBN.com reports on Ghana's efforts to stop the illegal importing of e-scrap. The West African country plans to build a formal recycling plant and will inspect all imports to determine if the electronics can be reused or not. Those that can't won't be allowed in.