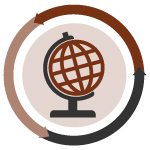 India ramps up its e-scrap collections, and Sweden is pushing for repair over replacement when it comes to appliances and other consumer products.
Sweden: A proposal in the Swedish parliament would offer tax incentives for those who repair items instead of replace them. One bill allows residents to claim half the cost of labor for repairing large appliances on their income taxes, according to Grist.
India: A private party is going to start collecting and recycling e-scrap in Bhubaneswar, a city in the eastern part of the country. The Times of India reports e-scrap recycling is currently done by the informal sector, which recovers about 30 percent of the material.
India: The Times of India also reports on an NGO that has launched an e-scrap collection drive in the tourist town of Almora. Currently, old electronics are dumped at garbage collection sites.
China: Ford Motor Company is making e-scrap collection boxes available to its employees in Shanghai. The News Wheel reports the program will also include a presentation on the importance of recycling electronics.
Bangladesh: A writer for The Financial Times is sounding the alarm on the amount of e-scrap that is being dumped in the South Asian country. Bangladesh leaders are currently working on an e-scrap management program, but the author said Bangladesh is behind other countries in the region.
The Philippines: Two lawmakers are urging leaders to set stricter standards on imports of used electronics. According to the Manila Bulletin, the lawmakers say a recent shipment of more than 250,000 used computers and TVs into the country from South Korea is proof the country needs tighter regulations.