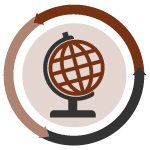 E-scrap collection bins have been installed in an Indian coastal city, and Malaysian officials discuss the environmental damage caused by the improper disposal of electronics.
Asia: A report on e-waste management in the Asia-Pacificregion was recently released.  The document from UK-based consultancy Research and Markets provides analysis of current and future market trends for e-scrap stakeholders.
Malaysia: Environmentalists and the Malaysian government are worried about the pollution caused by e-scrap being dumped in landfills. The Star reports there are more than 66 million mobile phones in the country, which is double the number of people. Officials estimate most of those phones are being thrown in the garbage at their end of life.
Australia: A solar panel recycling company in South Australia is pushing for panels to be included in recycling regulations. Renew Economy says the company is also teaming up with solar panel manufacturers.
India: The City of Visakhapatnam has joined with a nonprofit to establish 50 e-scrap collection bins around the city. The effort is an attempt to prevent people from throwing their old laptops, phones and other electronics into the garbage, notes the New Indian Express.