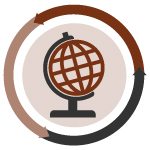 Updated WEEE regulations begin to affect the U.K. collection system, and one market report predicts huge growth for the global e-scrap industry.
U.K.: A neighborhood in London has become the first community in Great Britain to invoke a new section of the country's WEEE regulations that requires waste management companies to service WEEE collection sites even if the community is unable to secure a formal contract.Letsrecycle.com has the details.
Global outlook: A new report suggests the global e-scrap industry could reach a valuation of more than $41 billion by 2019. If the projection rings true, that would represent a 320 percent increase over a 2012 valuation of just under $10 billion. "Recycling of used electronic items is steadily gaining momentum in terms of public awareness and due to government policies," the research notes.
Africa: In a recent editorial, allafrica.com provided a call to action, asking government leaders in different countries on the continent to establish systems and policies for the management of end-of-life elctronics.