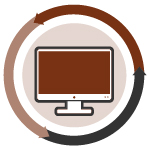 Apple picks a fight with backers of device-repair legislation, and National Geographic digs into the recovery of rare earth metals.
Fight over fixing: The Huffington Post reports that Apple has actively lobbied against so-called "right-to-repair" legislation in New York and Massachusetts. While repair advocates believe such legislation would reduce e-scrap generation and extend the lives of used devices, the Huffington Post report suggests Apple has concerns over proprietary information.
Rare earth metals: National Geographic covers some of the recent advances in rare earth recovery from electronics. One approach of note is a process developed by a researcher at Harvard that employs bacteria to remove the valuable metals.
Collection in China: An environmental group based in Shanghai is taking steps to streamline electronics recycling in the Chinese metropolis. The WE Project from Green Initiatives uses a system of collection boxes in strategic locations to garner material from residents, Global Times reports.