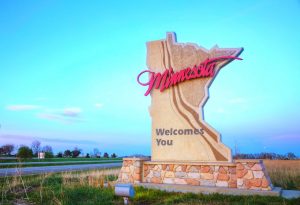 A bill to update the state electronics recycling framework in Minnesota is now awaiting the signature of the state's governor.
The bill, HF 2841, was introduced into the state's House of Representatives in March. After receiving amendments and approval from the Senate in a 54-0 vote, the bill was passed by the House on a 130-0 vote last week and moved to the desk of Gov. Mark Dayton.
The bill makes various changes to the state's extended producer responsibility program for electronics. For example, it provides recycling weight credits to manufacturers exceeding their recycling targets. Starting on July 1, 2019, those credits will only be available to manufacturers exceeding targets outside the 11-county Minneapolis-St. Paul metropolitan area, a provision that aims to spark increased collections in rural areas.
Manufacturers would also be able to hold onto credits for future years or sell them at market rates to others electronics producers.
Under current law, manufacturers are charged fees for falling short of their collection targets. The bill allows the state to waive the "cost of recycling fee" if a manufacturer meets at least 75 percent of its goal and demonstrates a good faith effort toward meeting it.