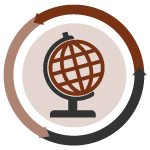 A country in Southeast Asia investigates pollution from an e-scrap recycling plant, and LG Electronics unveils a repair-friendly smartphone in the Middle East.
Laos: An e-scrap recycling company in Laos is under investigation for releasing contaminated water into the neighborhood near its facility, eco-business.com reports. The company, Hokeng Metal Processing Co., previously had cargo seized under suspicion it was illegally importing hazardous materials into the Southeast Asia country.
United Arab Emirates: LG Electronics unveiled a modular smartphone in Dubai, the Kaleej Times reports. The South Korean company's L5 G5 smartphone is made of components that can be independently upgraded or replaced.
India: About 3.2 million metric tons of e-scrap is generated every year by India, and much of it is exported to other countries, where valuable metals are extracted. The Hans India explores the huge but as-of-yet untapped potential in waste management in the country.
India: After it was rebuffed last year, Apple has again applied to the Indian government seeking permission to import and sell used smartphones. Gadgets 360reports the request if facing stiff opposition from domestic manufacturers, and it raises worries it would open the floodgates of e-scrap.