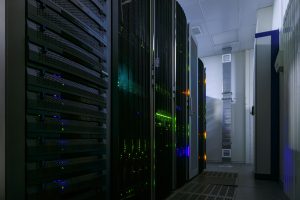 Private-equity company Caretta Partners now owns a majority stake in Oklahoma City-based HiTech Assets.
Leaders at HiTech, which was founded in 2002, expect the acquisition to help push growth at the ITAD-focused company (ITAD stands for IT asset disposition).
"HiTech Assets currently delivers a world-class ITAD service with best-in-class data security, environmental benefits and value recovery to our existing clients. We see only upside for the future," HiTech's president, Lane Epperson, told E-Scrap News.
Epperson said the acquisition "will help us expand by adding more services, geographic coverage and move into new markets, such as data centers."
The deal closed in late March and was announced this week from the Institute of Scrap Recycling Industries' ISRI2016 convention in Las Vegas.
From its headquarters in Oklahoma City and a second site in Memphis, HiTech works with large enterprise-level companies in the U.S. to provide a wide range of ITAD services, including data destruction, refurbishment and remarketing. The company's two locations are certified to the R2 e-scrap environmental standard.
HiTech's Epperson said he and his executive team will remain at the helm of the company under the new partnership. Caretta will also work alongside GBT Capital to develop a growth strategy for the business going forward.
Caretta's founder, Erick Becker, said in a press release that HiTech "is a good example of our mission at work and we look forward to nurturing the next evolution of this exciting business."
Terms of the deal were not disclosed.