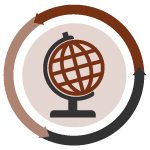 A company gets the backing of HP to begin collecting outdated computers in Malaysia, and a South African startup gets creative with parts from old devices.
Malaysia: SOLS 24/7, a nonprofit group, has launched a project based near the Malaysian capital of Kuala Lumpur to collect used computer equipment and put it toward reuse. The Transform IT campaign, which has received financial support from HP, among others, aims to increase access to technology throughout the country by providing refurbished and working computers to those in need, according to MIS-Asia.
Ghana: Telecommunications company Vodafone will provide free collection services for used mobile phones at its retail stores in the West African country, Biztech Africa reports. The project, which will be spearheaded by the company's subsidiary, Vodafone Ghana, will focus on recycling the phones free of charge.
South Africa: A startup in the city of Port Elizabeth has begun offering e-scrap collection services to households and business. After ensuring that all data is properly erased from the collected devices, eWaste Technologies Africa repurposes parts into "consumer goods," according to a profile on R News.
India: The India Times reports that sales of refurbished phones, particularly older-model iPhones, are on the rise throughout the country. According to the report, the market for refurbished and unboxed phone sales is expected to continue to grow at least 25 percent in 2016.