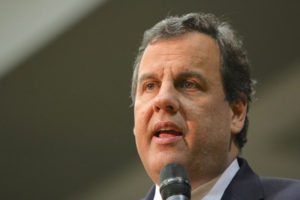 New Jersey Gov. Chris Christie killed legislation aimed at overhauling the state's troubled extended producer responsibility program for electronics.
The state Legislature sent him Assembly Bill 4763, which would have changed the way manufacturers' recycling obligations are calculated to base them on the weight of material actually collected each year. It would have also added computer printers and fax machines to the list of covered electronics.
One e-scrap processor didn't mince words when it came to his disappointment.
"It's a nightmare. There's no question that this is a devastating blow to e-waste recycling in the state of New Jersey," said Jim Entwistle, president of New Jersey-based Newtech Recycling. He testified four times to the Legislature and one time to the lieutenant governor in support of the bill.
New Jersey, like some others states with e-scrap EPR laws, has seen local governments lose e-scrap collection capabilities after manufacturers hit their recycling targets before the end of the year and stopped paying recycling companies to handle material. Those cities and counties are then often faced with halting collections or using public funds to recycle material.
Joelle Farrell, Christie's deputy press secretary, told E-Scrap News she had no comment on the specific rationale for the veto of the bill.
Because the bill was passed within 10 days of the end of the legislative session, Christie was able to pocket veto it by taking no action on it. It was one of more than 60 bills he vetoed from the lame-duck legislature (a legislative period in which outgoing lawmakers pass bills quickly before newly elected legislators take office).
The pocket vetoes will not return to the Legislature for a possible vote to override them. Christie has never had a veto overridden.
"Having the Legislature pass more than 100 bills in such a hasty and scrambled way, praying for them to be rubber stamped, is never a good formula for effectively doing public business," said Farrell of Christie's office.
E-Scrap News could not reach a representative of electronics manufacturers for comment by deadline.
Marie Kruzan, executive director of the Association of New Jersey Recyclers (ANJR), one of the groups lobbying in favor of the bill, said, "We're not surprised, but we're terribly disappointed."
"The Legislature got it, the governor doesn't," Kruzan added. "Frequently, to make change you have to have things fall apart. Because right now, the person we need to get it, didn't get it."
Kruzan said ANJR will hold a board meeting next week to discuss next steps.
Entwistle said Newtech Recycling processed 7 million pounds through the state EPR program in 2014, a number that fell to 5 million pounds last year. This year, his company will recycle no electronics through the state program because it didn't receive a contract from manufacturers.
He plans to continue pivoting Newtech Recycling toward doing business in Connecticut and handling business-to-business scrap, two areas where the company is already active. He also submitted a bid to recycle 3 million pounds of scrap per year from a county he used to service through the EPR program.
"I'm just going to run outside the program and work on the charge model for anybody that can afford it," he said.
He noted he's stopped accepting post-consumer material from five New Jersey counties.
"Never in my business career did I think I'd have to walk away from clients that have been so loyal and we've been so loyal to them," he said.