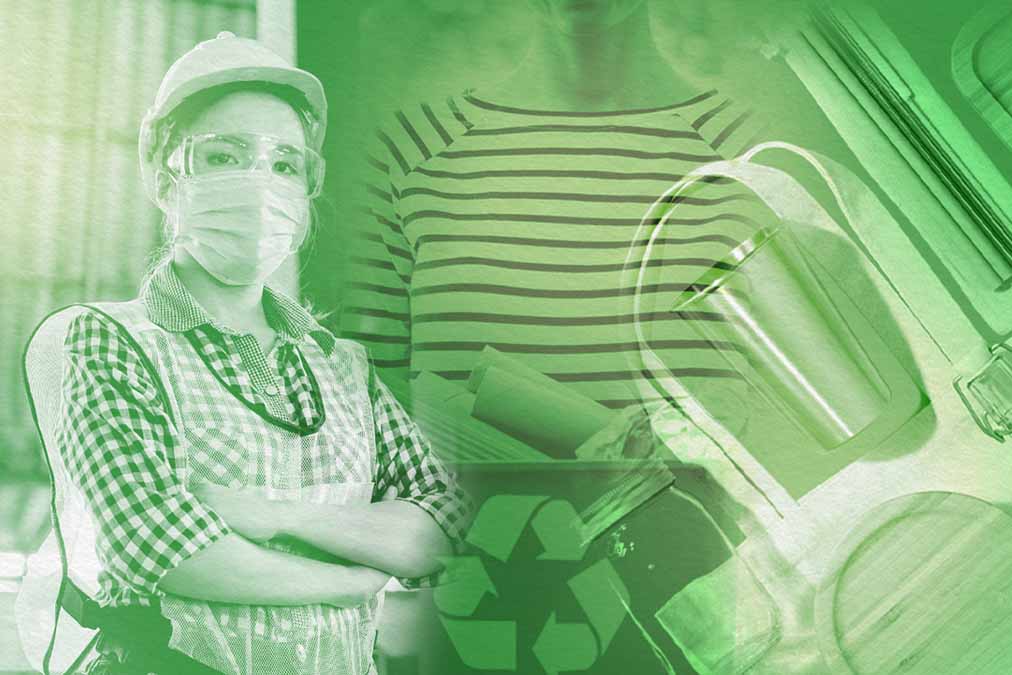 A warm welcome back to "Women in Circularity," where we shine a light on women moving us toward a circular economy. This month, I connected with an environmental advocate with an expertise in backyard composting: Michelle Balz. Michelle is the solid waste manager with Hamilton County R3Source in southwestern Ohio. She has more than 19 years of experience in sustainable materials management.
How has your career in solid waste management evolved over the years? 
Early on, I spent a lot of energy promoting residential and business recycling. Although recycling still makes up part of the waste solution puzzle, I now work on food rescue, supporting our reuse industries and reducing waste just as often. Our communication styles have also changed over the last 20 years to where now it is rare to print a pamphlet or a mailer. I spend much more time communicating on digital platforms.
What is the most challenging, but equally rewarding, aspect of your work? 
Changing behavior. How do you best encourage people to reduce their wasted food, buy second-hand instead of new, or start backyard composting? But when you hear the success stories and know your work has made an impact – that's the good stuff.
As an author of a series of composting books, what has been the most interesting piece of reader feedback you received? 
I was surprised how many people told me they really wanted to try composting but were interested in methods other than the traditional backyard bin. In the second book, "No-Waste Composting," I focused on small-space methods and methods integrating into raised beds or your garden to give people lots of options.
In your opinion, what is an essential strategy municipalities need to employ to support the circular economy?
Supporting and partnering with the existing reuse infrastructure is key. Get to know the resale shops, materials reuse centers and food-recovery organizations in your community. They often don't identify as part of the wider reuse and recycling infrastructure, but their work turns unwanted materials into valuable resources. Forming that support network for them and just letting them know that you are there to help can go a long way to building a stronger circular economy.
Do you have a favorite upcycling artist who inspires you? 
This is a hard one because there are so many wonderful artists out there! I was a longtime follower of Jillian Owens, aka The Refashionista, who not only upcycled drab thrift store finds into fabulous outfits but also had a fun writing style that inspired me when I was starting my composting blog. Sadly, Jillian passed away in 2021.
MaryEllen Etienne is the creator of "Women in Circularity." Etienne works on the Market Transformation and Development team for the U.S. Green Building Council. She has over 20 years of experience in sustainability and is a champion of the circular economy.
More from the "Women in Circularity" series