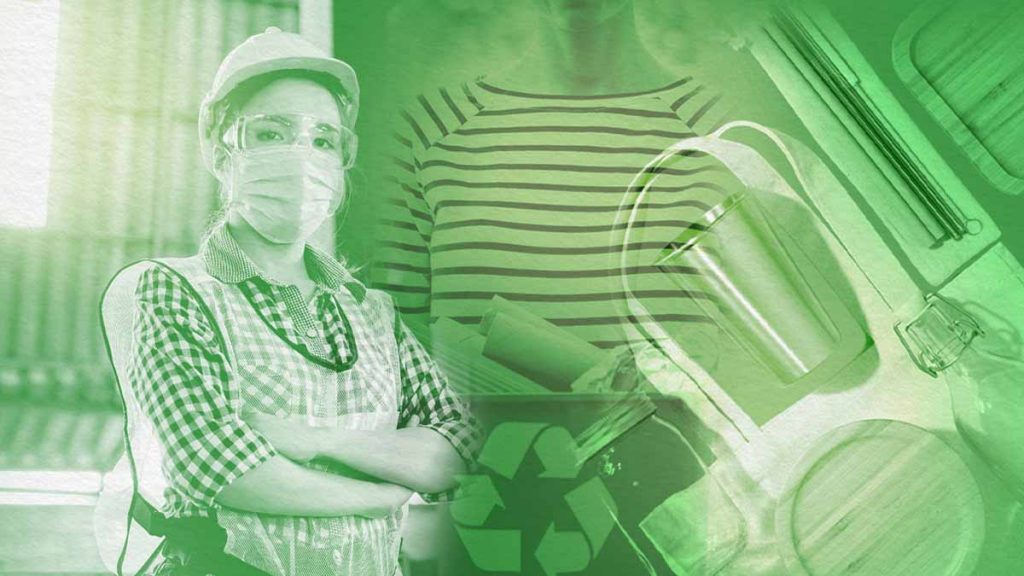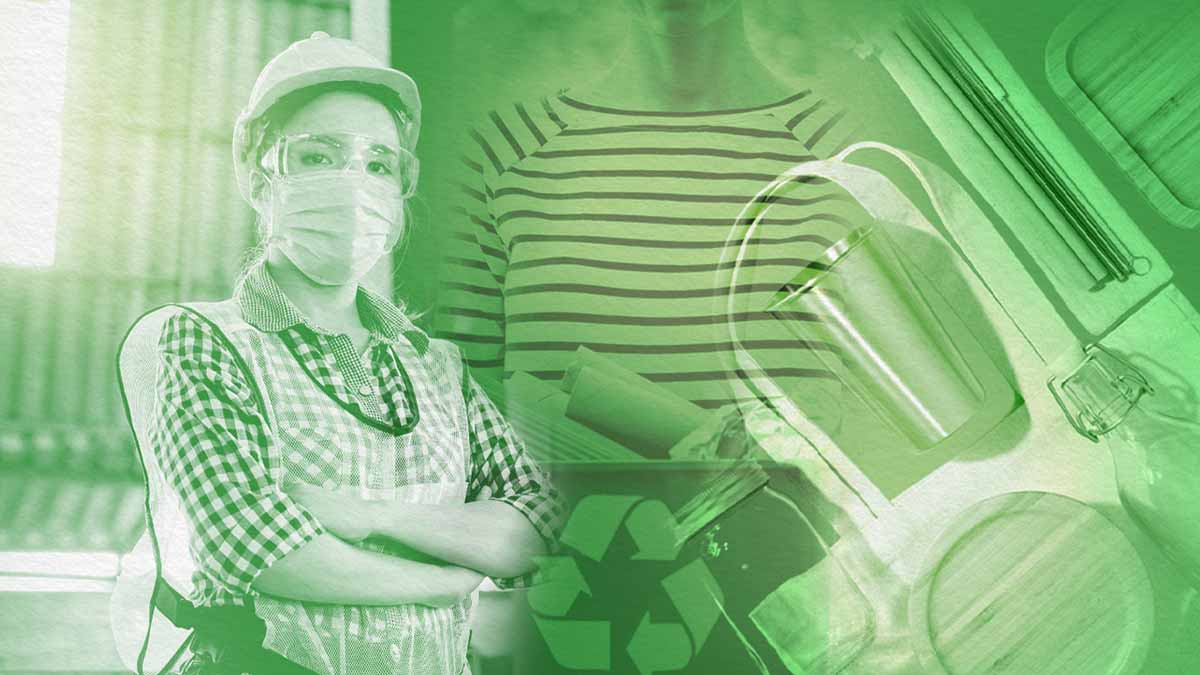 Welcome back to "Women in Circularity," where we shine a light on women moving us toward a circular economy. This month, I connected with a nonprofit leader who supports local educators through a mix of sustainability and creativity: Jennifer O'Brien. Jennifer is the executive director of Resource Depot, a creative reuse center in West Palm Beach, Fla. 
Your career path has been different from most in the field of sustainable materials management. Can you tell us about that?
I did come about it in a very different way – through arts education. Being a teaching artist, I naturally connected to the abundance of "alternative art materials" that can be found by reusing items that normally get recycled or thrown away. I also began to connect to the fact that making use of partially used materials reduces the resources needed to make brand-new art supplies and to explore the environmental impact of my creative projects. Soon after, I began to work with Resource Depot as a teaching artist for their outreach program, and long story short, I have been the director now for almost 10 years.
What is the "big picture" impact of your work?
Resource Depot is a creative reuse and environmental education platform that promotes inspired sustainable lifestyles by connecting people, possibilities and the planet. My favorite cause at work, ENF (Enough), is a manifesto of social and environmental practices that shift consumer culture from convenience to respect, healing our land and water as well as our relationship to the planet. My team and I recognize that mindless consumption is holding us back from accomplishing goals to reduce resource depletion and waste. So we work towards educating a generation of conscious consumers. Most people want to contribute to the well-being of the environment, but consumer convenience and single-use products make it difficult. We help to build awareness, change consumer consciousness and inspire adapted behavior to bring about a more responsible and equitable community way of living while protecting our environment.
How do creative reuse centers benefit their local communities? 
We creatively – and responsibly – support a variety of important sectors in our local communities, from nonprofit partners that serve high-needs children and families to public educators, artists and businesses. Essentially, we "fill minds not landfills" by way of creative reuse. We accept unwanted but usable materials from businesses and individuals and help them become hands-on projects for children in schools and aftercare programs, art therapy tools for special needs individuals and feedstock for revolutionary pieces of art by local artists. 
What trends do you see in the development of a closed loop economy?
I'm encouraged to see that consumers are starting to demand that companies accept responsibility for the products they are producing, not only in the manufacturing process but in the shipping and eventual disposal of said products. Providing incentives could go a long way in encouraging companies to recognize that their responsibility remains long after the product leaves their shelves and change their business models for the betterment of the earth. Consumers can help to continue to vote for this change with their purchase dollars. Think reduce and reuse first. That means shopping used, borrowing seldomly used goods, repairing and repurposing whenever possible, and most importantly, always asking yourself the question, "Do I really need this?"
What resources do you recommend to those looking for some sustainability enlightenment? 
There's a wonderful documentary by Joshua Fields Millburn and Ryan Nicodemus called "Minimalism." Their books, movies and other resources have been a source of encouragement and enlightenment for me on my own journey and I find solace in the fact that they share the same mindset: less is more. I'm always inspired by those who also strive to value our relationships with people and the planet over our relationships with stuff.
MaryEllen Etienne is the creator of "Women in Circularity." Etienne works on the Market Transformation and Development team for the U.S. Green Building Council. She has over 20 years of experience in sustainability and is a champion of the circular economy. 
More from the "Women in Circularity" series