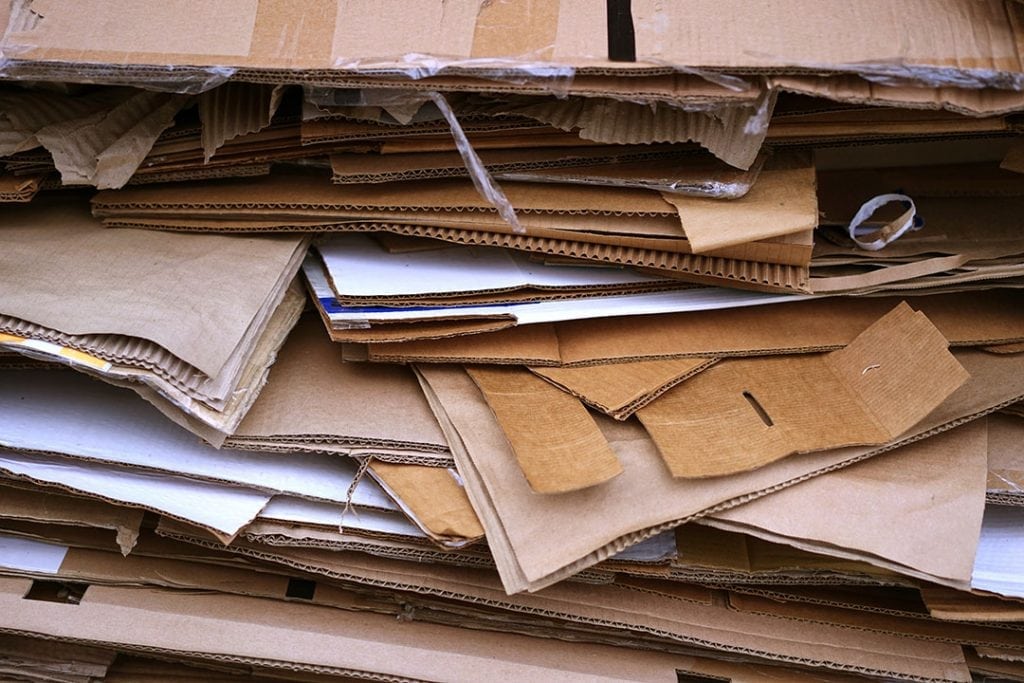 A New York recycling company executive has pleaded guilty to felony charges connected to a dispute over contamination in recycling loads collected from a commercial client.
Sam Donadio, president of Power Pallet Recycling, on Sept. 10 admitted to withholding funds from a customer with whom the recycling company had a revenue-sharing agreement, according to the Saratoga County District Attorney's office. Donadio pled guilty in county court to grand larceny in the second degree, which is a Class C felony.
The Amsterdam, N.Y. recycling company collected OCC from Stewart's Shops Corporation, which operates convenience stores in upstate New York. According to a press release from the district attorney, "Donadio underreported to Stewart's Shop Corporation the weight of the cardboard which he recycled on behalf of Stewart's by approximately 20 percent."
That underreporting meant the recycling company withheld more than $150,000 that should have gone to Stewart's Shops, according to the district attorney's office.
But in an interview with local media, Donadio's attorney said the money was withheld over contamination in the loads of OCC. The material contained plastic and other types of paper, attorney Scott Iseman told the Daily Gazette newspaper. The contaminants reduced the value of the OCC. In response, Donadio had his company reduce its payments to the convenience store chain in violation of the contract, Iseman told the newspaper.
Donadio is scheduled to be sentenced on Nov. 5.
Photo credit: John McLenaghan/Shutterstock

More stories about courts/lawsuits