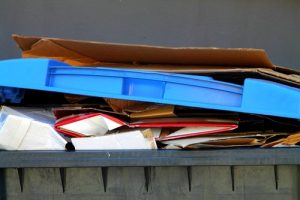 Recycling market issues and market development were the focus of a one-day meeting last week in Maryland sponsored by the Northeast Recycling Council.
Is curbside recycling in jeopardy? This was the critical question addressed by Myles Cohen, president of Pratt Recycling, at NERC's spring meeting. Pratt recycles 2.5 million tons per year of recovered paper and is the fifth-largest paper and paperboard producer in the U.S. The company operates four mills and is building a fifth plant in Wapakoneta, Ohio. In addition, it operates 68 box-making plants.
"Paper is the foundation of consumer recycling," Cohen noted, with 70 percent or more of curbside recycling volume being fiber. So he was clear in pointing out the importance of resolving current fiber recovery issues. He focused on China's move to increasing its internal fiber supply, and predicted "Asia will be self-sufficient by 2020 to 2021."
Cohen said the situation can be fixed. He urged the audience to "keep the focus on the quality of your fiber. We need to tackle contamination head on." Cohen asked that more communities inspect curbside carts and that everyone help promote quality. "Get out in front of it," he recommended.
Cohen also urged communities to focus more on improving recycling service to small businesses, as he contends a substantial amount of recoverable OCC is still heading to the local landfill.
The current debate in residential recycling created by China's severe import restrictions on some grades of fiber and plastics has created a resurgence in interest in recycling market development.
Betsy Dorn from consulting firm RSE USA offered a history of recycling market development. She noted the sharp decline over the years in development initiatives, given strong global markets over the past decade for recovered materials. As an example, currently eight states have market development programs; two decades ago, 18 states and the U.S. EPA had development offices. She noted that discussions are underway with EPA officials to ascertain if the agency has interest in getting back into the field.
Dorn contends we now must refocus on growing recycling demand. After pointing out every state has a commerce department trying to grow local economies, Dorn said "we need to make recycling market development integral to all economic development efforts in the U.S." She also reinforced the need for state and local governments to be leaders in the procurement of recycled-content products through procurement laws and executive orders.
Photo credit: Keikona/Shutterstock
More stories about markets