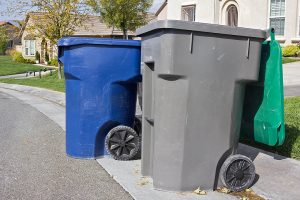 The Closed Loop Fund will loan up to $5 million in Connecticut this year to improve recycling infrastructure.
The nonprofit group has partnered with the Connecticut Department of Energy and Environmental Protection (DEEP) to identify investment opportunities in the state. Closed Loop Fund provides zero-interest loans to municipalities and below-market loans to businesses.
"This is our first formal partnership with a state to help deploy below-market-rate capital to improve the recycling system across the state," Ron Gonen, managing partner of Closed Loop Fund, stated in a press release. "We are eager to make an impact in Connecticut and replicate this model elsewhere."
DEEP will help identify applicants and conduct an initial due diligence screening. Closed Loop Fund will make the final evaluation on funding projects. The goal will be to support projects that improve recycling rates, boost demand for recycled-content products and boost markets for recycled material.
Last year, Closed Loop Fund financed the purchase of recycling trucks and 32,000 recycling carts to replace small bins in Waterbury, Conn. During the first four months of the city's revamped recycling program, crews collected 300 tons of recyclables each month. Before the switch, the average was 200 tons or below.
Also in 2017, DEEP announced that Connecticut now has a standardized list of accepted recyclables. A state-chartered fund called The RecycleCT Foundation launched a public outreach effort with the theme "What's IN, What's OUT" to increase awareness about the recycling rules.
Photo credit: Johnny Habell/Shutterstock
More stories about industry groups