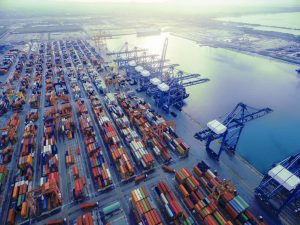 A top Chinese environmental official recently indicated that China has plans to enforce upcoming import restrictions "to the letter."
Chinese environmental officials held a press conference on Nov. 16 to provide a detailed update on their actions so far. Environmental Minister Li Ganjie characterized the country's materials ban and recently updated contaminant standards revision as separate actions.
U.S. industry leaders have noted that the new regulations, particularly the contaminant limits, will only matter to the degree that they are enforced. Li made it clear the country plans to remain vigilant on this front.
He "called for the environmental protection branches across the country to implement the implementation plan to the letter," according to the release. And he said there will be a campaign similar to 2017's National Sword enacted during each of the next three years.
National Sword, which has since become synonymous in the U.S. with Chinese imports action in general, was launched by China in February and initially targeted materials smuggling operations.
The environmental ministry is currently reviewing the results of National Sword and plans to "punish the [non-compliant] companies severely and hold liable persons accountable," Li said.
The import ban doesn't officially begin until Jan. 1 and the contaminant standards are expected to take effect in March. But shipments to China have stalled for months already due to Chinese officials declining to issue new import permits since spring. Li described this as one of the "myriad of measures" the country has taken to reduce scrap imports, noting that the "granting of solid waste import permits has been more strict" in recent months.
He added this will be the trend moving forward.
"In 2018, the waste import permits will be issued more discreetly and in a smaller amount," Li said. "We will conduct rigid on-site inspection over applicant companies and forbid falsification."
The press conference confirmed that Chinese interest in the import restrictions extends to the top of the country's leadership.
"General Secretary Xi Jinping attaches great importance to this effort and demands to unswervingly press ahead with this institutional reform," according to the release.
More stories about exports