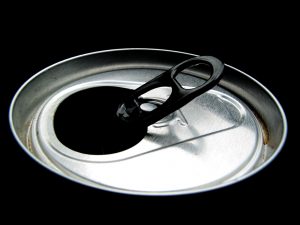 Real Alloy, which runs 15 sites in the U.S., has filed for Chapter 11 bankruptcy, seeking to continue operating as usual while it works to restructure and cut costs.
On Nov. 17, Real Alloy and its parent holding company, Real Industry, Inc., filed in the U.S. Bankruptcy Court for the District of Delaware. The filing doesn't affect the company's operations in Canada, Germany, Mexico, Norway, the United Kingdom or in Goodyear, Ariz., a facility operated as a joint venture.
The major aluminum and magnesium recycling company has 14 facilities in the U.S. affected by the filings. None of them have been shut down, and all are continuing to operate.
Real Alloy takes in aluminum cans and other recovered aluminum products, using that material as feedstock to produce melt and ingot. That metal is then sent downstream to manufacturers. Real Alloy often serves as a toll processor, handling material on behalf of other entities that actually own the metal.
According to a press release, Real Alloy's U.S. operations have been affected by severely tightened liquidity during the past year, because of difficulties refinancing debt and expanding borrowing. In filing the petition, Real Alloy said it had reached deals with lenders to provide the cash necessary to continue operating during the bankruptcy proceedings.
The court on Nov. 20 approved the new financing deals and using the money to pay employees and suppliers. In a press release, Terry Hogan, president of Real Alloy, stated that with the debtor-in-possession financing "we have begun making payments to scrap suppliers and service providers that support our facilities."
During the bankruptcy proceedings, Real Industry will look to cut costs to maintain as much liquidity as possible and preserve the value of tax benefits derived from earlier operating losses.
More stories about courts/lawsuits