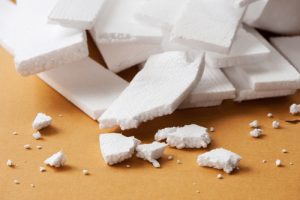 Two beverage companies accept grants for recycling and sustainability efforts, and Oregon helps make expanded polystyrene recycling viable in a rural county.
Foam densifier: Oregon's environmental department provided a grant to help a rural county recycle expanded polystyrene. The Department of Environmental Quality gave Tillamook County money for a mobile densifier, trailer and diesel generator, making foam collections financially viable. The funding was provided through the state's Materials Management Grants Program.
Organics focus: Rural Maryland counties will receive help in managing their organics, thanks to a grant from the federal government. The U.S. Department of Agriculture provided more than $65,000 to the Northeast Recycling Council (NERC), which will use the funds to provide information and technical training to Allegany and Cecil counties.
Public space bins: For the 11th year in a row, national nonprofit Keep America Beautiful and the Coca-Cola Foundation are accepting applications for public space recycling bin grants. Grant applications are available online through Nov. 17. Over the past decade, the program has awarded nearly 50,000 recycling bins, and the 2017 round is expected to provide another 3,000 receptacles.
Campus sustainability: PepsiCo Recycling has increased the amount of money it will disperse through its Zero Impact Fund, which provides grants for campus sustainability initiatives. For the 2017-18 school year, the program will offer eligible colleges and universities up to $10,000 each for a variety of projects, including those focused on waste reduction and recycling. For this second year of the program more total money has been set aside for grants. Applications are due Dec. 19.
Funds for studies: The state of Colorado is making money available for research that will help the state reach its landfill diversion goals. The Colorado Department of Public Health and Environment will provide a total of $250,000 to public and nonprofit groups to help fund municipal and regional planning efforts around waste diversion. The first response deadline is Nov. 15.
Electronics collections: The West Virginia Department of Environmental Protection has awarded nearly $100,000 to support electronics recycling. Eleven applicants will receive funding through the state's Rehabilitation Environmental Action Plan (REAP). The money, which helps pay for collections, comes from electronics manufacturers that are registered with the state's extended producer responsibility program.