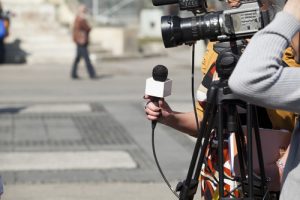 The upstream impacts of China's import restrictions have been increasingly covered in national and local press, raising the level of public consciousness about where recyclables ultimately end up and how that could all change.
Several media outlets, such as Reuters and CNBC, were quick to report China's initial filing with the World Trade Organization in July. And some, including CNN, have looked at the market impacts of the policy changes.
But in recent weeks, the impact to recycling programs across the U.S. has been the focus of articles in Bloomberg and, more recently, The Wall Street Journal. The stories have pointed to the potential for stockpiling or landfilling of recyclables across the country.
"It's going to be very ugly for probably three to six months," said Jason Young, chief executive of the California-based Allan Company, a MRF operator and materials broker, in an interview with The Wall Street Journal. "It's backing up right now as we speak."
The story also includes the perspective of a Minneapolis recycling enthusiast, who said she understands the basic premise of recycling "but not the extent of where it ends up."
That could change as the China situation continues to appear in national news, as well as in local news stories pointing to the on-the-ground impact households are feeling.
Recycling companies and industry associations in Oregon have been particularly active getting the word out. The Oregon Refuse & Recycling Association (ORRA) issued a release and a fact sheet on what China's actions mean for recycling. Oregon's Department of Environmental Quality published its own information. Metro, a regional government in the Portland area, has written about how the global market shift will change recycling in Portland.
Those resources have led to local news stories in community newspapers across Oregon. Many of the stories, including in smaller publications such as Curry Coastal Pilot or The (Bend) Bulletin, have pointed to the problem of contamination in recycling programs and how that is likely influencing China's decision-making.
Marjorie Griek, executive director of the National Recycling Coalition, told Resource Recycling this week the Chinese restrictions provide an opportunity for recycling leaders to improve communication with their communities and clean up the recycling stream.
"Locally, most recycling professionals work very hard to explain what can and can't go into the recycling bin," Griek said. "However, I think we do a poor job overall of explaining why only those accepted materials should go into the bin and what happens when useful recyclables are combined with other non-acceptable materials."
She said the industry needs to be more consistent with messaging across all recycling programs, while still taking into account local divergences on accepted materials and collection infrastructure. More consistent messaging, she said, would help combat the "universal issue of contamination."
"However, from what we have experienced in the past, education can only go so far," Griek added. "We need upgraded infrastructure, better technology, policy change and continuing upstream innovation to develop packaging and products that are more conducive to recycling, reuse or repair."
More stories about markets