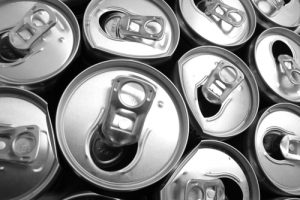 The world's largest retailer underreported the number of containers it distributed over a three-year period in California, leading to $7.2 million in unpaid deposits to the state. The balance was paid in full late last year after it was revealed during an audit.
Walmart operates more than 250 retail locations and 14 distribution centers in California. The company distributes beverage containers, meaning the company is subject to beverage distributor requirements under California's container redemption laws.
In California's unique deposit program, consumers pay a 5- or 10-cent surcharge on drink containers to the retailer, with the amount depending on container size. This is known as California Refund Value (CRV). The retailer passes that money to beverage distributors, and those distributors then move it on to Calrecycle.
The state agency places the money in a state fund that pays container processors for each container they handle, and the processor pays recycling collection centers. The collection centers pay consumers for redeeming their containers, completing the CRV cycle.
Last year, CalRecycle conducted an audit of Walmart's compliance with distributor deposit regulations from 2011 through 2014. Auditors found that during that period, Walmart underreported the number of CRV-covered beverage containers it distributed. That meant the company did not submit payments to the state for the deposit or processing fee values on those containers.
In total, the company failed to report 129.9 million CRV-covered beverage containers it distributed to retailers during the audited period. That equated to more than $7.2 million that the company should have submitted in deposit values but did not. The volume was about 15 percent of the total number of containers Walmart reported distributing during that period (837.8 million containers, totaling nearly $48 million in CRV).
Walmart also did not pay processing fees, a much smaller required charge that is used to offset the impact of fluctuating commodities markets on processors, on 27 million containers during that time, which came to about $9,850.
With all balances and interest included, CalRecycle determined Walmart owed $7,248,200 to clear up the deficiency, which Walmart paid in full late last year. The company was not assessed any fines for the underreporting.
"Wal-Mart was very cooperative and addressed the issue in a timely manner, so CalRecycle does not believe penalties were warranted," said CalRecycle spokesman Mark Oldfield. "However, interest was charged on the balances due."
Besides collecting interest, CalRecycle required Walmart to submit a plan for how it would avoid the same problem in the future. The company presented a plan along with its payment last year.
"The company has established additional internal processes and reviews for CRV compliance," Oldfield said. "CalRecycle believes these adequately address the issues found during our audits."
Walmart did not respond to a request for comment by deadline.
More stories about container deposits