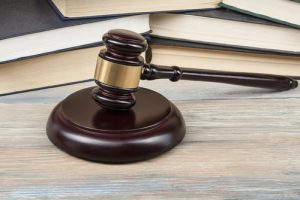 Nobody enjoys learning their property has been towed, and the country's third largest hauler is no exception. Waste Connections has filed a lawsuit against Rubicon Global, claiming it is hiring towing companies to remove its containers from properties in Texas.
Rubicon launched in 2008 as a tech company aiming to disrupt the waste management and recycling industry. The company utilizes a fleet of independent haulers and provides on-demand pick-up. Its cloud-based data analysis services help companies increase diversion. According to its website, if a customer switches from its existing hauler to a Rubicon-brokered hauler, the company will pay the customer's cancellation fees for its previous contract.
Rubicon, which Forbes values at more than $800 million, describes itself as helping companies to modernize their waste collection. In the lawsuit, however, Waste Connections says Rubicon "has the dubious distinction of being known as the 'Uber' of the waste industry."
According to the suit filed in Harris County (Texas) District Court, Rubicon has repeatedly removed Waste Connections' containers, sometimes within a few days of a customer choosing to switch their waste-services provider.
Waste Connections receives a "termination of services" notice from the tech company explaining that a customer has switched to a Rubicon-brokered hauler. The notice instructs the existing hauler to remove its containers from the customer's property within a certain period, often a week or less, or face towing at the hauler's expense, according to the lawsuit. In some cases, Waste Connections says, it received no notice until the containers were dropped off at its storage yards. Containers have also gone missing altogether, the company alleges.
Rubicon describes the new lawsuit as part of a pattern of "anti-competitive" behavior by Waste Connections and other large haulers, as reported by Waste Dive. A company spokesperson said the large hauler is using "strong-arm tactics" to "thwart free enterprise and competition."
Attorneys for Rubicon have yet to submit a response to the lawsuit in court.
There are several other pending cases between Rubicon and a Waste Connections subsidiary, Progressive Waste Solutions, for similar actions. And the suit follows the conclusion of a similar case in Louisiana, where the court in June issued a decision barring Rubicon from removing Waste Connections' containers for at least 14 business days after a customer switches providers and Waste Connections receives full payment of any outstanding balance from the customer.
According to the new lawsuit, Rubicon has continued the practice in other states, leading the hauler to pursue further legal action in more courts.
This isn't the first issue the companies have fought over in court. Waste Connections also sued Rubicon in June over allegations of stolen trade secrets, according to Waste Dive. That case is ongoing.
More stories about courts/lawsuits