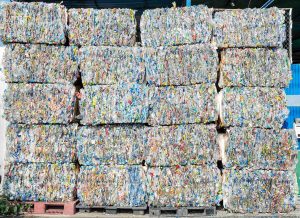 Early reports from auctions of recyclable plastic and aluminum packaging for August show some prices moving up slightly, while others fell back.
The value of PE scrap varies by grade. Bales of HDPE natural containers are being procured at about 29 cents per pound (truckload of bales picked up in the eastern U.S.), down about 6 percent from the previous month. On the other hand, pigmented HDPE bottles are selling for approximately 18 cents per pound, up nearly 12 percent.
PET's August bid value remained on par with July's figure at 15-16 cents per pound.
Materials recovery facility operators are being offered a bit more than 68 cents per pound for August bales of UBCs, up about 4 percent.
More stories about markets