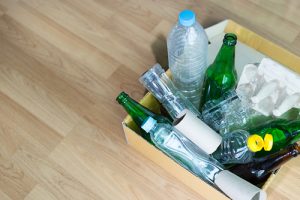 A state-chartered fund involving public and private interests is helping expand and improve recycling in Connecticut.
The RecycleCT Foundation provides funding for efforts to boost recycling, according to a discussion of the program in a recent webinar. In addition to funding nearly two dozen school projects and innovation efforts, the Foundation has launched the What's In, What's Out program to help reduce contamination in local residential recycling systems.
The group is coordinating its work with five operators of materials recovery facilities in the Constitution State, with a goal of establishing a universal list of the recyclables collected in all Connecticut communities.
The Foundation will then coordinate with local governments and waste haulers to bring uniformity to the residential recycling system, thus allowing for large-scale education and promotion initiatives.
More stories about local programs