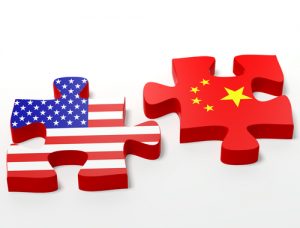 Discussion of how China's National Sword campaign is affecting the North American recycling industry continued to draw our readers' attention in May.
The list below shows our top stories last month in terms of unique page views.
1 | How National Sword is upending exports
China's three-month-old import action has stalled shipments of some recovered materials from the U.S. and led to substantial import fee increases for shipments that do clear customs.
2 | State recycling program targeted for elimination
A North Carolina government office that provides substantial recycling industry support would be eliminated as part of a budget bill approved by the state Senate.
3 | Haulers report recent drop in recovered fiber prices
For North America's largest haulers, recycling pleasure has given way to pain. After enjoying big returns from higher commodity prices in the first quarter, three recycling giants noted tumbling fiber prices in April.
4 | When mixed-waste MRFs (maybe) make sense
Can separation of recyclables from trash ever be a cost-effective solution? According to three experts speaking at Waste Expo, the answer depends on some critical conditions.
5 | Court filing targets planned WM facility
A legal petition filed last month claims a mixed-waste processing facility being built by Waste Management in California could harm source-separation efforts.