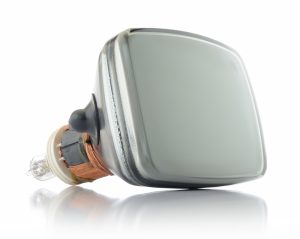 Hamstrung by regulatory setbacks in Pennsylvania and New York, Nulife Glass is in the midst of a major restructuring effort in order keep its cathode ray tube glass recycling business alive.
Cathode ray tubes (CRTs) are a major component of old TVs and computer monitors. They contain leaded glass, so states and the federal government regulate the end-of-life management of the materials.
As production of new CRTs has phased out worldwide over the last two decades, the devices have become costly to responsibly process, and CRT struggles have been at the center of funding shortfalls in many state e-scrap programs.
Nulife Glass, which was founded in the U.S. in 2013, last year began operating a multi-million-dollar furnace in New York to process CRT glass. It's one of only a handful of domestic outlets for the material.
The company has been using five warehouses in Pennsylvania to store CRT material awaiting processing. But last month, the Pennsylvania Department of Environmental Protection (PA DEP) ordered Nulife to remove 17 million pounds of warehoused CRT material from the state within the next year. Just under 14 million pounds is leaded glass, and the remainder is intact devices and tubes.
Simon Greer, owner of Nulife, estimates it could cost $1.7 million to dispose of the material in Pennsylvania. The state is now considering the glass a hazardous waste.
"If we had to move it all by tomorrow, we'd be done," Greer said.
It was a significant blow for the firm, which was already downsizing its Dunkirk, N.Y. headquarters after years of separate regulatory rifts with the New York Department of Environmental Conservation (NY DEC).
Greer told E-Scrap News, sister publication of Resource Recycling, that smelting equipment previously used in Dunkirk has been sent to a location in Bristol, Va. The Virginia site was opened by Nulife in 2015 and had just under 21 million pounds of material as of Dec. 31, 2016, according to Virginia officials.
"I want to relocate the business to where we're welcome," Greer said.
For the time being, Nulife plans to transform the Virginia operation into its main processing hub while exploring other opportunities outside of New York and Pennsylvania. "It just got to a point where we said, 'Enough is enough,"' Greer said.
At present, Nulife is storing a total of nearly 52 million pounds of CRT material in Pennsylvania, New York and Virginia.