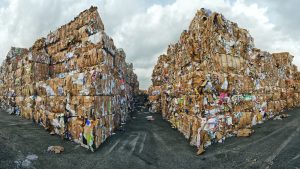 The product stewardship group at the center of British Columbia's recently reshaped curbside program has taken on a new moniker.
The extended producer responsibility group formerly known as MMBC manages the collection and recycling of printed paper and packaging throughout the western Canadian province, which has a population of 4.75 million.
"It's important that we have a clearly defined name so British Columbians understand who we are and what we do," Allen Langdon, managing director of Recycle BC, stated in a press release. "This rebrand is part of an ongoing effort to connect with the public so they recycle more, and recycle correctly. Our new name will help support that goal."
Launched as Multi-Material BC three years ago, Recycle BC is responsible for curbside, multi-family and depot collections for 1.7 million households.