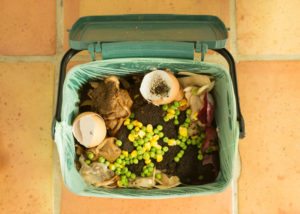 Switching to compostable food-service packaging can dramatically increase food scrap diversion rates, but only if it's coupled with sufficient infrastructure and instruction. That was a chief takeaway from a study the Foodservice Packaging Institute released Jan. 19.
Successful food-service composting programs largely boil down to simplicity, the report suggests. Consumers tend to compost more when they can quickly understand where to place discarded food items.
Packaging is the essential link to that simplicity. The study describes several scenarios in which introducing compostable packaging boosted food scrap composting as well.
For example, the research contrasts compost programs in Tacoma, Wash. with those in Seattle and the remainder of King County, Wash. outside of Seattle. Tacoma's municipal compost program accepts yard waste and food scraps but does not allow compostable packaging to go into its compost bins. It has a food capture rate of 11 percent. King County and Seattle, both of which accept compostable food packaging in addition to yard waste and food scraps, had food capture rates of 22 percent and 52 percent respectively. That data was collected by Cascadia Consulting Group.
It can also reduce compost contamination, particularly when consumers can place everything — food, packaging, utensils and cups — into the same receptacle.
But implementing a simple system requires both infrastructure and education, and one without the other doesn't quite cut it.
For example, MLB team the San Francisco Giants began offering compostable cups at its games, while other food packaging was mostly recyclable. The mixture meant game attendees felt "some conflict and confusion" about which bin to use when discarding food materials, the study says. That resulted in high compost contamination and lower diversion rates, even when the team later invested in clearer messaging, That research was completed by the Natural Resources Defense Council.
Venues that go all in on both fronts, on the other hand, can experience substantial diversion increases. The Taco Time restaurant chain more than doubled its diversion rate from about 30 percent to between 70 and 75 percent after introducing compostable serviceware and a single-bin disposal system, the study says. That case study was completed by NatureWorks, a compostable plastics maker.
"Signage was cited as key in engaging and educating customers, and the conversion to fully compostable food serviceware was also noted as a key to program success," according to the report.