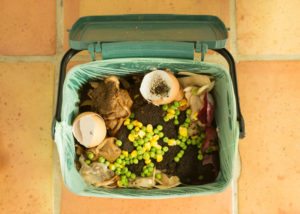 The Closed Loop Foundation launches a grant program to take aim at food waste, and Massachusetts provides funding to give recycling businesses a boost.
Targeting food waste: The Closed Loop Foundation has started a grant and loan program aimed at helping organizations reduce food waste and boost food scraps diversion. The foundation, a nonprofit group that started the Closed Loop Fund, has launched the Food Waste Innovation & Solution Search, which will provide grants and loans between $25,000 and $50,000.
Boosting carpet recovery: The Carpet America Recovery Effort has announced the creation of a grant program for projects in California making use of recovered carpet. Applicants from California public agencies will be considered for the grants.
Equipment funding opportunity: The Tennessee Department of Environment and Conservation is now accepting applications for recycling equipment grants. The deadline for proposals is Oct. 3.
Business development grants: Massachusetts has awarded $917,000 to seven organizations to help improve their recycling efforts, according to the commonwealth's Department of Environmental Protection. Grants from the Recycling Business Development Grant program were provided to Aaron Industry, Abby Enterprises, Casella Waste Management of Massachusetts, Northstar Pulp & Paper Co., Raw Material Recovery Corp., RecycleWorks Inc. and United Teen Equality Center.