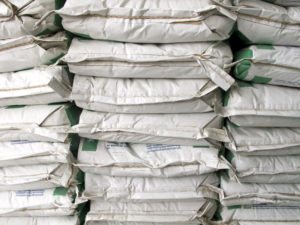 A trade group for paper sack manufacturers has made publicly available a recycling symbol and information kit on recycling.
With the effort, the Paper Shipping Sack Manufacturers' Association (PSSMA) aims to increase recycling of unlined paper shipping sacks, which are used to ship bulk foods.
The recycling symbol, available for download on the PSSMA website, can be printed on unlined sacks to indicate that they can be recycled in the old corrugated container (OCC) stream. The Coopersburg, Pa.-based group also released an information kit to help communicate to end users how they can help divert paper shipping sacks from the waste stream.
Paper shipping sacks are commonly used to transport products such as sugar, flour, grains and other food ingredients. End users include bakeries, restaurants and institutional kitchens.