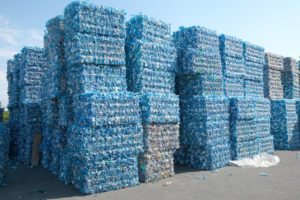 Collectors of recovered plastic packaging note the value of baled material has risen for three consecutive months.
Early market indications point to HDPE homopolymer containers selling for about 40 cents per pound in June, a 60 percent jump from the middle of the spring.
The value of copoly HDPE, also up for the third consecutive month at about 26 cents per pound for June, has more than doubled in value during this period. Quoted prices are for truckloads of bales picked up from local suppliers in the eastern portion of the country.
The value of PET bales, while at a three-month high of 11 cents per pound, has only risen by 20 percent.