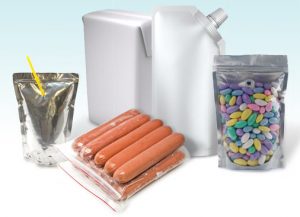 How successful are existing sortation systems at separating flexible packaging? New research aims to answer that question.
A number of major packaging stakeholders and the American Chemistry Council (ACC) are launching a project called Materials Recovery for the Future. The effort centers on a study that will explore whether existing sortation technologies, including screens and optical scanners, can reliably handle flexible packaging.
"This new sortation research is critical in helping to close the recovery loop for flexible packaging, and we are committed to this collaboration to drive solutions for increased recovery rates," Jeff Wooster, global sustainability director at Dow Packaging and Specialty Plastics, stated in a press release.
Dow Chemical Co. is one of several businesses and nonprofit groups funding the research. Materials Recovery for the Future is an initiative of the Research Foundation for Health and Environmental Effects, which was started by ACC.
In addition to Dow, project sponsors include Nestle Purina PetCare Co., PepsiCo, Procter & Gamble, Sealed Air, and SC Johnson as well as the Association for Postconsumer Plastic Recyclers, the Flexible Packaging Association and SPI: The Plastics Industry Trade Association.
Examples of flexible packaging include resealable food packages, pouches for soups and tuna, pet food bags and snack bags. The lightweight packaging choice is growing in popularity and is replacing more traditional types of packaging, such as rigid plastics and metal cans.
Consulting firm Resource Recycling Systems (RRS) will conduct the research into existing technologies, considered just the first phase of research that will be conducted into flexible packaging. That first step will involve mixing a representative sample of flexible packaging into a recycling stream and studying how effective MRFs are at separating it.
"The research is first to use this methodology to study the movement of films and flexible plastic packaging at material recovery facilities in the U.S.," Diane Herndon, sustainability manager at Nestle Purina PetCare Co., stated in a press release. "We believe that data from this collaborative research will help us learn how to recover and divert more valuable resins from landfills."
Results are expected to be published in the second quarter of 2016.