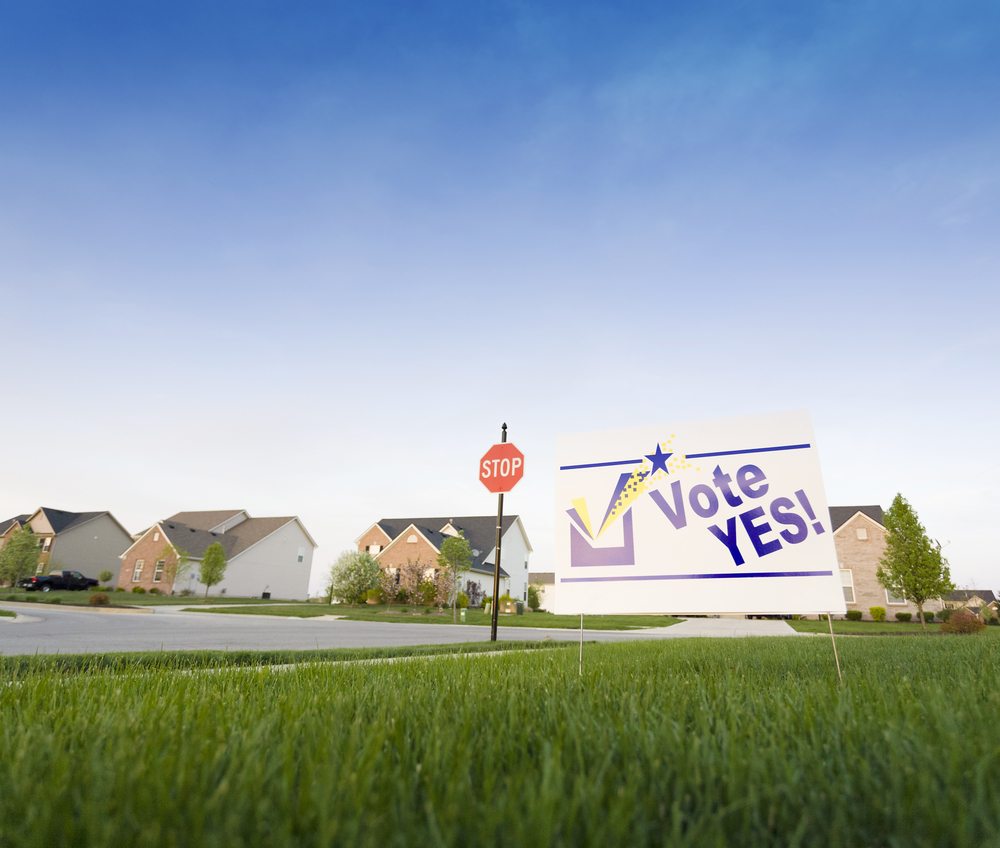 With the long election season finally over, our election signs can now forget their divisive past and begin anew as toys, lawn chairs or trash cans.
Plastics reclaimers, including KW Plastics, are expecting to see a bump in plastics from yard signs. At least two materials recovery facilities (MRFs) sell their signs to KW – Alpine Waste & Recycling in Denver and the Rhode Island Resource Recovery Corporation (RIRRC).
In past elections, KW has received 150,000 to 200,000 pounds of the corrugated PP signs. Director of Raw Materials Billy Jeffcoat says KW gets the signs from all over the country, so this year there could be more. Jeffcoat is OKwith that.
"We're expecting it and look forward to it. It's easy for us to process. It's pure polypropylene so we like it," he tells Plastics Recycling Update.
KW sells the PP resin to a sister company, KW Container, which turns it into all-black paint cans.
Alpine is holding a collection drive for campaign signs. It will even take the metal stakes, which can also be recycled. The company says after the presidential election in 2012 it recycled 2.5 tons of signs.
The Solid Waste Authority of Central Ohio is holding a special collection event, and Far West Recycling of Portland, Ore. accepts the signs at its area drop-off depots.
A nonprofit group near Phoenix is accepting the signs, although they will be reused in art and garden projects instead of being recycled. For people who want to turn their little pieces of history into something new themselves, Pinterest has ideas for crafty reuse projects.