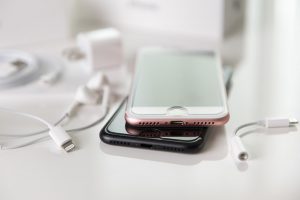 Several of the most popular older Apple iPhone models may be losing favor among consumers, an analysis suggests.
Recent rumors suggested Apple's upcoming operating system update will not be compatible with past iPhone devices including the iPhone 5s, 6 series and SE, which are the oldest generations the company still supports.
Those rumors proved false this week, when the company announced its latest operating system, iOS 13, would in fact be compatible with the older models.
Still, according to an analysis in ComputerWorld, ending support for some of these models would be a reflection of consumer sentiment. The publication examined search engine statistics for queries related to the past iPhone models and found that interest in the iPhone 5s and SE has declined over the past year.
Consumer behavior related to older and used electronic devices is important for e-scrap and device refurbishment companies to determine the best way to handle inbound electronics.
However, the analysis also found strong continuing interest in the iPhone 6 series devices, which "remain popular in part because you can get them relatively cheaply on the second-user markets," ComputerWorld reported.
Photo credit: Anna Hoychuk/Shutterstock
More stories about research