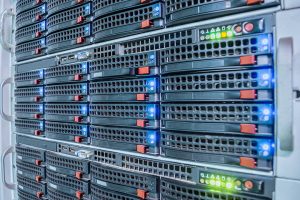 Two ITAD companies recently released reports providing insights into serving institutional generators of obsolete electronics.
Minneapolis ITAD software provider and consulting company Makor Solutions published an e-book covering service level agreements with customers. Meanwhile, ITAD firm Liquid Technology released results from its 2019 customer survey.
Makor Solutions advice
Makor Solutions published "ITAD Best Practices: Managing Customer Commitments & Service Level Agreements (SLAs)." The document was written by Josh Feldman, vice president of Professional Services for the company.
The piece is written based on his experience helping over 100 ITAD and e-scrap companies better manage customer commitments, and the results of an industry survey of nearly 50 ITAD companies. It provides an overview of SLAs, common roadblocks to managing them and strategies for implementing them.
He framed SLAs as key to success in an increasingly competitive industry.
"SLAs are being utilized in ITAD and should be at the core of your customer relationship," Feldman concluded. "Being able to manage this process well is dependent on creating a culture and system around delivering on customer commitments. There is no avoiding the internal effort needed to deliver more consistently on customer commitments."
The document is the second in a series from Makor. The first report, published in late 2017, covered data security programs.
Liquid Technology survey
New York City-based ITAD company Liquid Technology released results from a 2019 survey of its customers. Liquid Technology noted that as companies increasingly turn to cloud-based data storage and computing services, the amount of obsolete computer equipment being generated is growing.
"The most difficult part of a cloud transition can be creating a compliant and efficient strategy to remove excess equipment," Richard Greene, managing partner at Liquid Technology, stated in a press release.
Among other findings, the survey suggested the end-of-life stream may get younger this year. When asked the age of the majority of assets the companies expect to retire in 2019, nearly 40 percent of respondents said "about three years old." That's a change from the results of Liquid Technology's 2018 survey, when less than 30 percent said "about three years old" and over 40 percent responded "about four years old."
Photo credit: Maximumm/Shutterstock

More stories about research