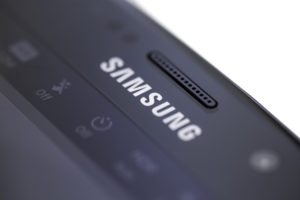 Samsung is teasing the 2019 release of a wholly different phone design: a device that can fold in half like a book.
The manufacturer's goal is to enable a 7.3-inch screen on a device that can still be easily carried. Other mobile device manufacturers are also pursuing the foldable phone concept, according to The Washington Post. And last month it was revealed Apple has a patent for a similar piece of technology.
TheVerge.com reported the Samsung model will be known as Galaxy F, and it'll be unveiled in March. The company plans to ship one million foldable devices next year. The price for each is expected to be steep, possibly in the $1,800 range.
Photo credit: MilsiArt/Shutterstock
More stories about OEMs