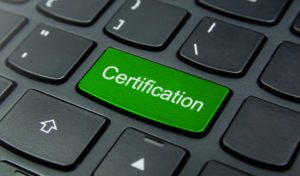 The Basel Action Network (BAN) announced today that all companies certified to BAN's e-Stewards standard will also be required to maintain certification with the National Association for Information Destruction (NAID).
"It is very clear that our major enterprise customers are increasingly concerned, not only with protecting the environment and human rights by preventing e-waste from being dumped in developing countries, but they also are very concerned with compromising their customers' data," said Jim Puckett, executive director of BAN, in a release.
Puckett described the move as a way to make e-Stewards a "one-stop gold standard for all manner of ethical and accountable recycling."
Bob Johnson, CEO of NAID, praised BAN's decision to incorporate the NAID standard into e-Stewards certification.
"In doing so, they are telling service providers and the businesses they serve that data security and regulatory compliance are assured," Johnson stated in the release.
Companies certified to the e-Stewards standard will have three years from today to come into compliance. They will be required to maintain NAID's AAA Certification for Electronic Media. Under the terms of the partnership, NAID will grant e-Stewards companies discounts on consultation, training, marketing and initiation fees, according to the release.
Representatives from e-Stewards and NAID will speak at the E-Scrap Conference in New Orleans next week.
Photo credit: YuRi Photolife/Shutterstock
More stories about certification standards