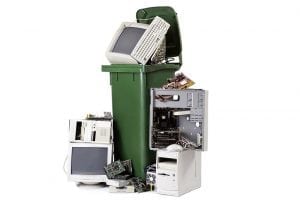 A multinational alliance of e-scrap stewardship groups has set the first International E-Waste Day for Oct. 13.
Brussels-based Waste Electrical and Electronic Equipment Forum (WEEE Forum) announced it developed the event with support from 25 nonprofit e-scrap groups from 19 countries. WEEE Forum is an association that represents 36 e-scrap producer responsibility groups from around the world.
WEEE Forum cited the low global recycling rate for electronics and appliances.
"International E-Waste Day will focus on raising awareness on e-waste issues and e-waste collection and recycling," according to the group.
In North America, the Canadian group Electronic Products Recycling Association (EPRA) will participate with a communications campaign.
Photo credit: Bluskystudio/Shutterstock
More stories about industry groups