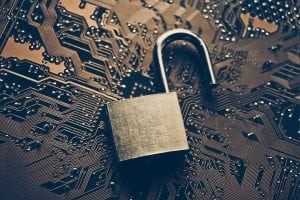 A recent data security study shows a quarter of U.S. data breaches are caused by human error. Breaches are also increasing in frequency and costing companies more to manage.
The 2018 Cost of a Data Breach Study, completed by Ponemon Institute and funded by IBM, found that 25 percent of U.S. data breaches were attributed to negligence, which includes failing to properly erase data from devices.
Negligent breaches are about half as frequent as criminal breaches, according to the report.
Data breaches cost U.S. organizations $7.9 million, giving the country the highest per capita costs associated with handling data breaches. Costs vary by breach cause, with negligent breaches costing roughly $128 per compromised record. Breaches caused by system glitches or malicious attacks had higher costs.
Costs also varied widely by industry. For instance, those associated with data breaches in the healthcare sector are nearly double the costs for financial industry breaches. Breaches in the public sector came in with the lowest costs.
Besides rising costs, the study found the average size of data breaches increased by 2.2 percent (the size refers to the number of records in a breach). The U.S. was among the countries with the largest average number of breached records, according to the report.
According to ITAD company Cascade Asset Management, the report highlights "the importance of investing in preventative programs that mitigate the risk of a security incident."
ERI also discussed the study in a blog entry.
Photo credit: wk1003mike/Shutterstock
More stories about data security