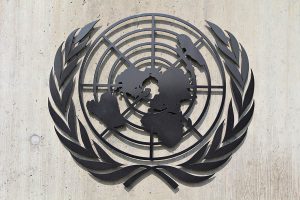 A handful of United Nations entities have announced their collaboration to improve e-scrap management.
The U.N. Environment Management Group signed a letter of intent at the World Summit on the Information Society (WSIS). According to an event announcement, the letter, and an associated discussion that took place at the summit, provided an "opportunity for the participants to express their organisations' commitment to the e-waste challenge" and explore further collaboration.
The discussion at WSIS also touched on the group's desire for further communication between U.N. agencies and the private sector to address e-scrap challenges.
The group includes U.N. Environment, the International Telecommunication Union, United Nations University, International Labour Organization, the Basel and Stockholm Convention, the United Nations Institute for Training and Research, and the United Nations Industrial Development Organization.
Last year, U.N. agencies released multiple reports on e-scrap trends around the world, including a study of lightweighting trends and one examining soaring e-scrap generation in Asia.
Photo credit: SAPhotog/Shutterstock
More stories about research