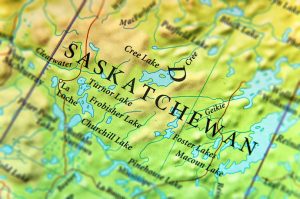 Saskatchewan will expand the list of device types it accepts for electronics recycling, including one absent from most North American programs: microwave ovens.
Starting May 1, 2018, the province will add countertop microwave ovens, scanners, floor-standing printers, external storage drives and modems, game consoles and peripherals, e-book readers and GPS devices, according to a press release from the government of Saskatchewan.
Consumers will be particularly pleased about the addition of microwaves, said Gayleen Creelman, Saskatchewan program director for the The Electronic Products Recycling Association (EPRA)
"Within our collection network, it was probably the No. 1 item that was being asked if people could drop them off in our collection locations," she said. EPRA is a stewardship group that operates regulated e-scrap programs for all Canadian provinces except Alberta.
Saskatchewan's program currently accepts TVs and monitors, computers and peripherals, office phones, home audio and video systems, desktop printers, personal audio/video players and vehicle audio/video systems. Last year, 2,529 metric tons of electronics were collected in the province, or about 2.3 kilograms per capita, according to the 2016 EPRA report.
Consumers fund collection and recycling via fees they pay when buying new electronics.
It's difficult to pin down how the additional product types will translate to collection tonnages, Creelman said. The 10-year-old program, the oldest run by EPRA, has seen declining collection weights as larger CRTs and computer monitors move through the system.
Microwaves are accepted in the neighboring province of Manitoba, which included them when it launched its program, Creelman said. Because they're already collected next door, "I don't think it's going to cause too much of a strain on our collection network," Creelman said.
She expects the soon-to-be-added device categories will include equipment destined for commodities recovery, as opposed to reuse and refurbishment, she said.
"Some of the stuff … added are ones that are truly end-of-life items," she said. "That's why we'd get them, not because they're obsolete, so to speak."
More stories about EPR/stewardship