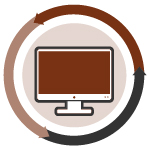 A firm releases a list of common problems auditors come across in e-scrap processing facilities, and Apple boosts its repair prices.
Auditor's perspective: Consulting and auditing firm Greeneye Partners has released a list of issues it commonly finds when inspecting electronics recycling facilities. Among them are problems with exit door access, battery management, downstream vendor audits and import/export documentation.
From developing to developed: Recycling International recently wrote about a project that coordinates exports of used phones from African countries into Europe so the components can be properly recycled. The Amsterdam-based company Closing the Loop recently hit a milestone when it completed a long-awaited shipment of 700,000 phones from Uganda and Rwanda. The component commodities will be recovered in Europe.
Rising repair prices: Apple is hiking up the cost of repairing its products, according to appleinsider.com. The tech giant, which recently made headlines by announcing its newest smartphone offerings, will increase the cost of some of its AppleCare+ warranty plans, and it will charge more for screen repairs not covered by warranties.