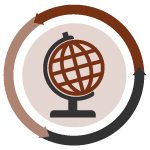 China says e-scrap will be impacted in the country's upcoming import restrictions, and Rwanda's government works to build an electronics refurbishing and recycling facility.
China: The Ministry of Environmental Protection (MEP) says metals found in e-scrap will be among the materials "limited" for import as part of the country's upcoming ban on imports of certain recovered materials, but has not specified exactly what that means. Reuters reports steel, copper and aluminium from several sources including e-scrap are named under a category of "limited imports," and that the MEP will target these sources with increased import inspections during the coming five months.
Rwanda: A major e-scrap recycling facility in this small African country is expected to create 1,000 jobs in collection and processing, AllAfrica.com reports. The facility, expected to cost about 1.1 billion Rwandan Francs (about $1.3 million), will be equipped to dismantle and refurbish more than 11,000 short tons per year.
Australia: A municipality Down Under signed a contract with Sims Recycling Solutions to handle its e-scrap, but on the condition it work with a nonprofit group that serves people with disabilities. The Gold Coast Bulletin reports the Gold Coast City Council insisted that the Endeavour Foundation dismantle about 661 short tons of scrap electronics each year as part of the deal.
Saudi Arabia: The mobile phone repair business is largely male-dominated in the Arab world, but Wamda.com writes about how three Saudi women managed to break into the business. Their company, Fixtag, utilizes the greater trust locals have in women to safeguard their personal data, the article states.
Austria: A startup has formed to refurbish used devices and resell them through retail partners at 40 percent off the original price, according to telecompaper.com. Viennese company Refurbed.de was founded with the goal of reducing e-waste by extending the lives of devices.