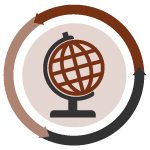 Georgia prepares to implement extended producer responsibility for electronics, and worldwide spending on IT equipment is predicted to rise.
United Arab Emirates: Ride-sharing company Uber recently partnered with government officials to provide e-scrap collection services for residents of several Dubai communities. The Khaleej Times writes that the company worked with the government Ministry of Climate Change and Environment on the effort, which allowed residents to request free, on-demand collection of electronics for a limited period of time.
Georgia: Momentum is building toward the country's scheduled 2019 implementation of extended producer responsibility for electronics. According to Georgia Today, authorities are working to enact the legal measures needed for the code and are conducting outreach to raise awareness in the public and private sectors.
Worldwide: Global IT spending is expected to accelerate this year, driven by upgrades in cloud hardware and software and more smartphone purchases. International Data Corporation predicts overall spending will increase by 4.5 percent in 2017, up from the 2.5 percent growth seen in 2016.