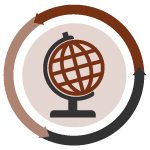 Australia's largest city considers curbside e-scrap pickups, and a Hong Kong court sentences a man to jail for e-scrap storage law violations.
Australia: Sydney is floating the idea of launching weekly curbside e-scrap collections, according to The Daily Telegraph. Details of the plan, part of wider disposal-reduction efforts, are still being explored.
Hong Kong: A man has been sentenced to two weeks in jail for his latest violation of e-scrap storage laws, according to Hong Kong authorities. The man was caught a third time violating the chemical waste regulations by storing a large quantity of e-scrap. His earlier violations stemmed from surprise inspections by the Environmental Protection Department last September that found illegally stored LCD monitors and lead-acid batteries.
Worldwide: Analysts from one firm say the global e-scrap management market is expected to grow by an average of nearly 4 percent each year through 2021. The report is from Technavio.