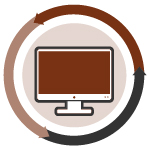 Smartphone ownership is on the rise although TVs remain the most common household device, and Canadian eco-fees see some changes.
Expanded collections: A Pennsylvania county has decided to expand free e-scrap drop-off opportunities, part of an effort to combat illegal dumping in the jurisdiction. TV news station WBRE/WYOU reports Lackawanna County will host multiple collection events in June, rather than having only one in the city of Scranton.
TVs still top dogs: Multichannel News reports smartphone ownership is growing, but TVs continue to be the most common electronic device in homes. Consumer Technology Association (CTA) data shows that while 8 out of 10 homes now have a smartphone, nearly all homes – or 96 percent – have a TV.
Eco-fee adjustments: The fees consumers pay to fund e-scrap collection and recycling changed in several Canadian provinces starting June 1, according to the Electronic Products Recycling Association (EPRA). The environmental handling fees, paid when new electronics are purchased, changed in Ontario, Nova Scotia, Prince Edward Island and Newfoundland and Labrador. EHFs came into effect for the first time in New Brunswick.
New release: Repair advocacy organization iFixit has completed its latest comprehensive repair guide, detailing the inner workings of the iPhone 7. The full guide includes 18 replacement guides and a device tear-down, which assigned the device a repairability score of 7 out of 10.
New device sales: Research and forecasting firm International Data Corporation (IDC) projects that worldwide smartphone shipments in 2017 are expected to grow 3 percent over last year. Regarding shipments of personal computing devices, which includes PCs and tablets, IDC expects to see declines over the next five years.