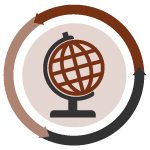 The Middle East finds itself in the "starting phase" of e-scrap management, and Europe's ambitious electronics collection goals may prove challenging to meet.
India: The India branch of Chinese manufacturer Xiaomi announced it will begin a new electronics takeback and recycling program in India, accepting a variety of devices including those made by other companies. According to PC Magazine India, Xiaomi India will work with Total Environment Solutions-Asset Material Management (TES-AMM) and will offer scheduled on-site collection and discounts on new products for customers who recycle.
Europe: Electronics collection and recycling targets required of European Union member states will be "extremely challenging" for countries to meet, according to the president of the WEEE Forum, which represents extended producer responsibility programs. Recycling International reports e-scrap collection is on the rise in Europe but that many member countries have a long way to go to meet the 2019 goal of collecting 65 percent of the weight of equipment sold.
Middle East: The Middle East has too few e-scrap recycling facilities to handle its growing volumes, and experts say the region is just in the "starting phase" of end-of-life electronics management. The Middle East Eye explores various angles of the situation, including a community whose economy has shifted from farming to scrap electronics processing and the environmental implications of that change.